How can we create & be part of enterprises that are financially rewarding, socially responsive, & environmentally regenerative: flourishing enterprises?
In this full-day experience you'll explore a new, visual, collaborative process for entrepreneurs, leaders & teams systematically to envision & design factors that enable flourishing enterprises. Then you'll get hands-on: using this process to explore the business model of a real flourishing business -- a Certified Benefit Corporation (B Corp) in the food sector. This new process is enabled by the Flourishing Business Canvas developed by members of the Strongly Sustainable Business Model Group (SSBMG) at OCAD University's sLab.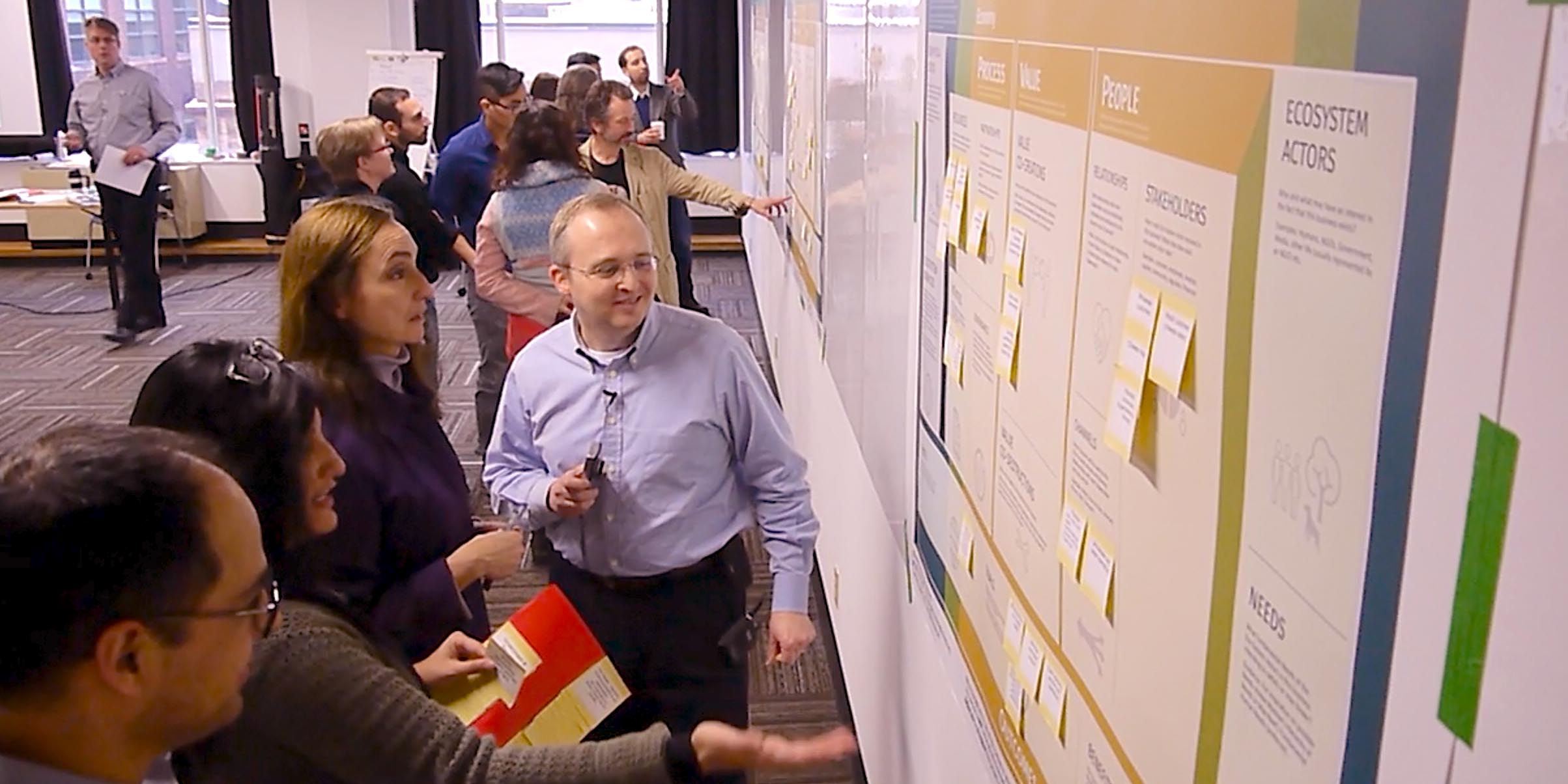 Next you'll go deeper and apply what you've learned – taking on the role of a stakeholder in a new business aiming to be a B Corp in the apparel sector. Working with other participants you'll use the Flourishing Business Canvas to create a model that enables the possibility for all stakeholders to flourish economically, socially, personally & environmentally.
Come explore next-generation collaborative visual design tools for modeling flourishing enterprises in any sector. You'll leave, equipped to begin using the processes & tools to evaluate existing business models & envision models for new enterprises.
In the first half you will:
Learn an innovative approach to co-creating business models based on economic, social, & environmentally-effective design principles

Gain appreciation of a Certified B Corp -- a third-party certification awarded to companies that demonstrate the possibility for flourishing -- environmentally, socially and economically

Explore next-generation, collaborative, visual, business design tools

Apply the knowledge to develop your own skills as you help to design the business model for a new flourishing enterprise

C

o-create the business model of a new enterprise

Work with other stakeholders inside & outside the organization (founder, employee, customer, community, etc.), using the Flourishing Business Canvas.
In the second half of this workshop you will:
Play the role of stakeholder for a new, for-profit business within a local Ontario-based "dirt-to-shirt in 500 km" network of farmers, manufacturers, retailers & consumers -- that aims to become a Certified Benefit Corporation.

Experience & explore a process enabling entrepreneurs & collaborative multi-stakeholder teams to envision and design factors necessary for flourishing enterprise

Get hands-on experience of the Flourishing Business Canvas, applying the knowledge gained earlier.
All will be invited to share in an appreciative design critique of the tools, offering feedback for its evolution and further development.
Refreshments and lunch are available for purchase at the CSI Annex Cafe -- the Coffee Pub -- which aims to help the whole CSI community flourish!
---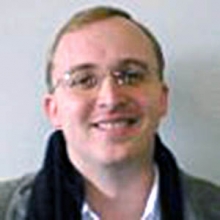 Antony Upward (@aupward, Toronto) is a Certified Management Consultant with 26 years in design and implementation of management information systems for Apple, Bell Canada, CGI, AT&T and others. Antony is co-founder of the Strongly Sustainable Business Model Group hosted by the OCAD University Strategic Innovation Lab. He is a Sustainability Business Architect and principal of Edward James Consulting Ltd., a flourishing enterprise design consultancy in Toronto. He is a recent grad from York U with a Masters of Environmental Studies in Business Model Design & Sustainability, where his thesis research originated the concept of the Flourishing Business Canvas.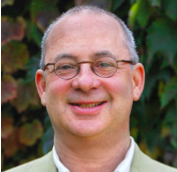 Harvey Weisfeld (@wisersol, Toronto) is principal of wiserSolutions, a Toronto-based consulting & coaching practice that specializes in helping social purpose enterprises design practical strategies & innovations to solve business problems. He bring together key stakeholders to find a shared language & context to co-create flourishing innovations, drawing on methodologies such as 'Art of Hosting' & 'Appreciative Inquiry'. For over 25 years prior to starting his consulting practice, Harvey was a socially minded entrepreneur with experience across a variety of sectors including food, fashion & holistic health. He is a certified Holistic Experiential Psychotherapist HEP. He co-created & facilitated the Entrepreneurs Advisory Roundtables at the Centre for Social Innovation.
Facilitators